Bubba™ Shad Flutter Spoon Lure
Call 1-844-486-7265 for more info!
Product Details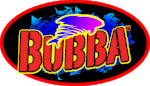 Go big with Bubba's Shad Flutter Spoon Lure and you won't be going home anytime soon. Have this treble hook on deck, and you'll be catching White Bass, Walleye and other Hybrids and Stripers. Even the most stubborn Lake Trout can't resist Bubba's chrome hooks and colored spoon. Go ahead and make your day with this spoon lure. You definitely won't be heading home empty handed. Bubba's lures are sure to crown you king of the boat.
1/2 oz - Hook Size: 2
3/4 oz - Hook Size: 4
1 oz - Hook Size: 2